Discover
99% Invisible
Claim Ownership
99% Invisible
Author: Roman Mars
Subscribed: 163,867
Played: 2,248,874
Copyright © 2017 Roman Mars. All rights reserved.
Description
Design is everywhere in our lives, perhaps most importantly in the places where we've just stopped noticing. 99% Invisible is a weekly exploration of the process and power of design and architecture. From award winning producer Roman Mars. Learn more at
99percentinvisible.org
.
A proud member of Radiotopia, from PRX. Learn more at
radiotopia.fm
.
The Anthropocene is the current geological age, in which human activity has profoundly shaped the planet and its biodiversity. On The Anthropocene Reviewed, John Green rates different facets of the human-centered planet on a five-star scale. This week 99% Invisible is featuring two episodes of The Anthropocene Reviewed in which John Green dissects: pennies, the Piggly Wiggly grocery store chain, a 17,000-year-old cave painting, and the Taco Bell breakfast menu. Plus, Roman talks with John about the show, sports, and all the things we love now, but hated as teenagers.The Anthropocene ReviewedSubscribe to The Anthropocene Reviewed on Apple Podcasts or RadioPublic
All over Oakland right now people are wearing Warriors shirts and flying their Warriors flags from their cars, and as much as we like our hometown team here at 99pi, we've been following these NBA finals for another design-related reason. When you watch the games in Toronto the whole stadium is filled with people wearing red raptors jerseys, but every now and then you'll see these little flashes of purple. Those bold fans are wearing one of the most polarizing jerseys in the history of sports. A jersey that we actually did a whole episode about last year. So in honor of the Toronto Raptors, and the beautifully ugly jersey they gave the world, we're gonna rerun that episode for you today, along with an update from our new 99pi team member Chris Berube, a Torontonian and Raptors fan since he was a kid.The Barney Design Redux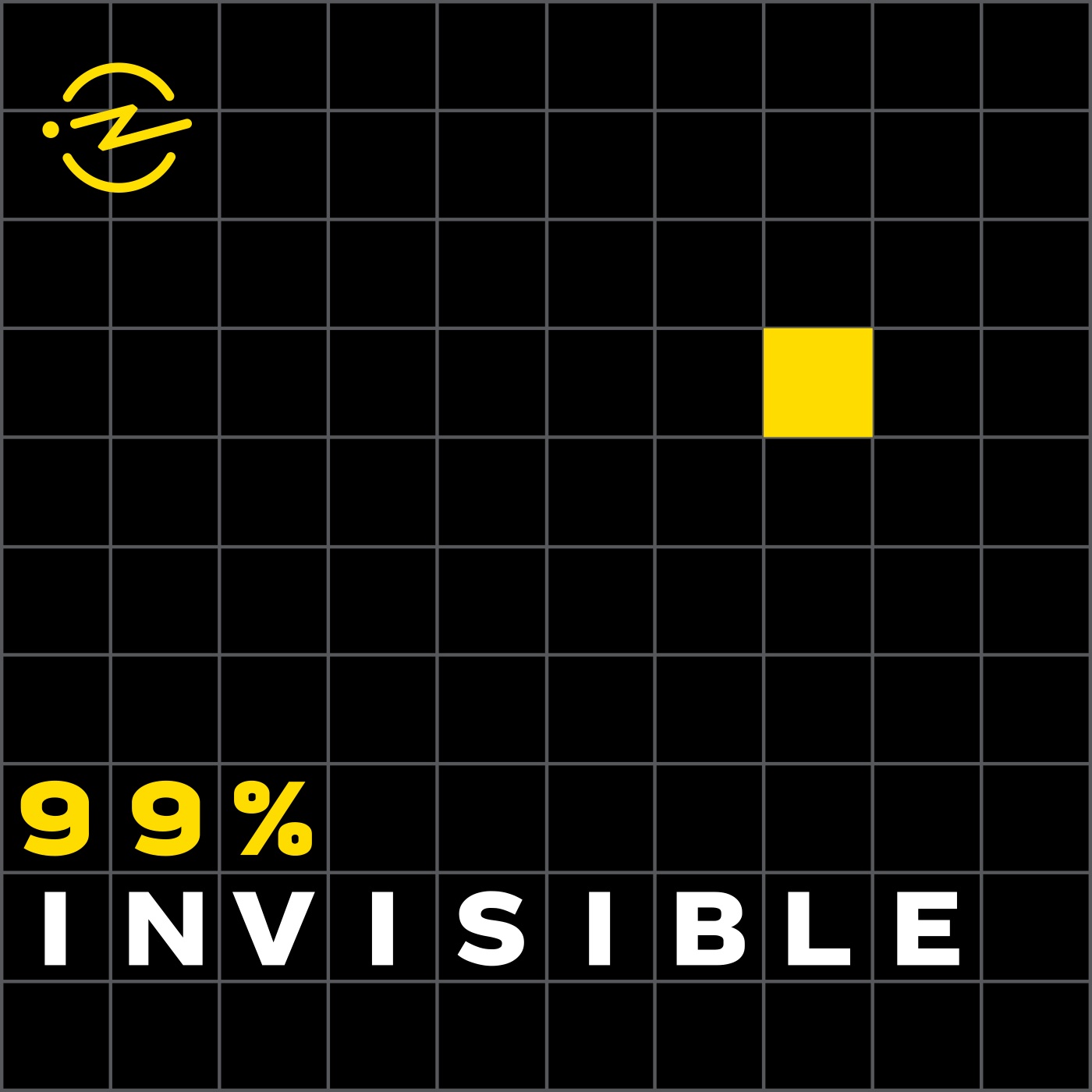 356- The Automat
2019-06-0400:36:39
35
The inside of a Horn & Hardart Automat looked like a glamorous, ornate cafeteria -- but instead of a human handing you hot food over a counter, you would push your tray up to a wall of little glass cubbies. Each cubby housed a fresh, hot portion of food on a small plate. It could be anything from a side of peas to a turkey sandwich, to a slice of pie. You simply put in some nickels, and then the door to that cubby would unlock and you could take the plate that was inside. This automated food experience has reemerged in new restaurants today.The AutomatPlus, we revisit the story of when food advertising was revolutionized by motion.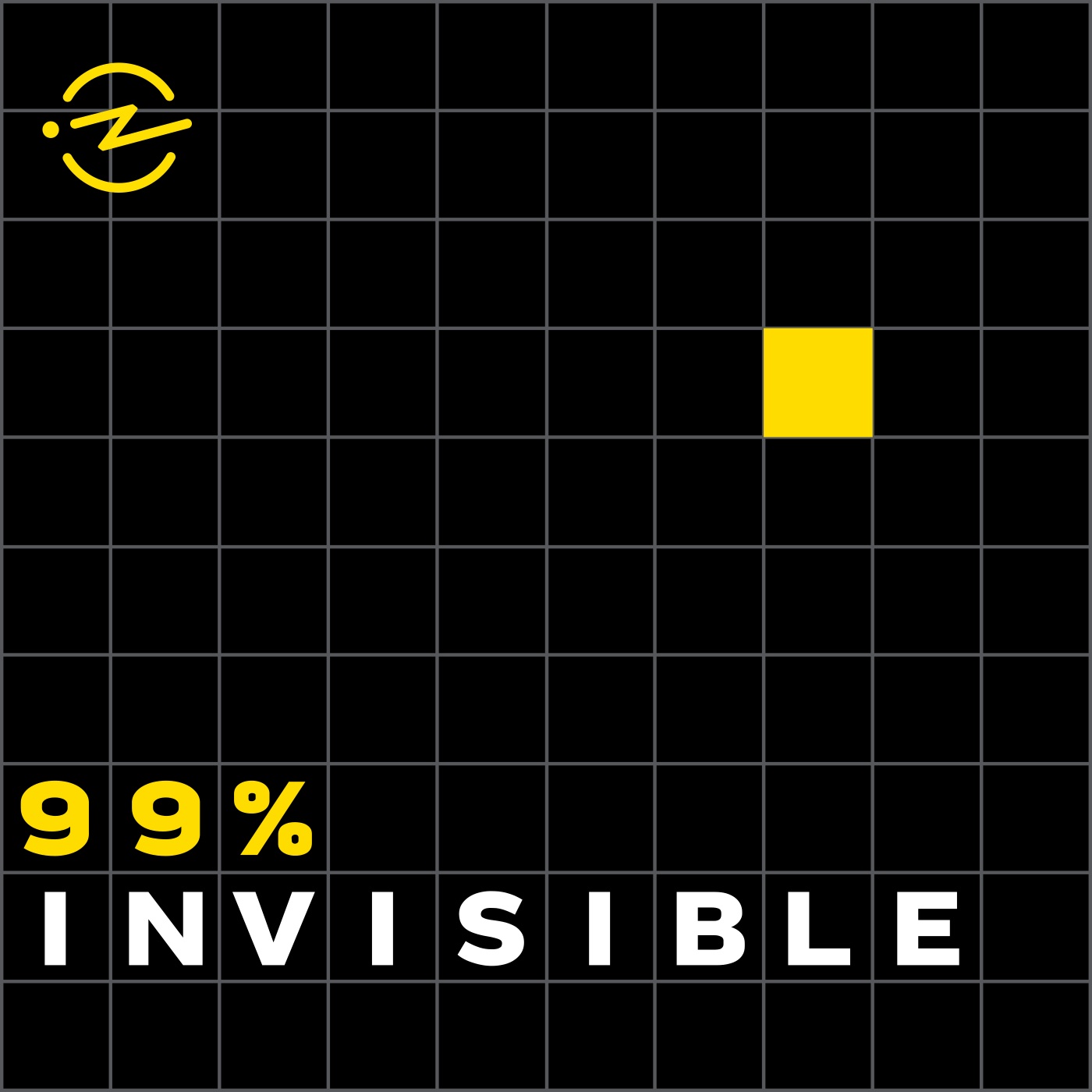 355- Depave Paradise
2019-05-2800:40:45
40
Mexico City is in a water crisis. Despite rains and floods, it is running out of drinking water. To solve the scarcity issue, the city began piping water in from far away as well as from aquifer below ground, creating yet another problem: the city began to sink as the moisture was sucked up and out from below. Meanwhile, rainwater which should be replenishing the ground can't penetrate it thanks to impermeable paved surfaces above. Uneven ground and crooked buildings reflect this subterranean crisis on the surface, misshaping the city's infrastructure and architecture.Depave Paradise
Sound can have serious impacts on our health and wellbeing. And there's no better place to think about health than hospitals.According to Joel Beckerman, sound designer and composer at Man Made Music: "Hospitals are horrible places to get better." Hospitals can be bad for your health because hospitals sound terrible. But sound designers and health care workers are looking to change that.This is part two in a two-part series supported by the Robert Wood Johnson Foundation about how sound can be designed to reduce harm and even improve wellbeing.Sound and Health: HospitalsLearn more about Sonic Humanism
There are a lot of Gothic churches in Spain, but this one is different. It doesn't look like a Gothic cathedral. It looks organic, like it was built out of bones or sand. But there's another thing that sets it apart from your average old Gothic cathedral: it isn't actually old.Gaudí wasn't able to build very much of his famous church before he died in 1926. Most of it has been built in the last 40 years, and it still isn't finished. Which means that architects have had to figure out, and still are figuring out, how Gaudí wanted the church to be builtLa Sagrada FamiliaThis episode was originally broadcast in October 2017
Is our blaring modern soundscape harming our health? Cities are noisy places and while people are pretty good at tuning it out on a day-to-day basis our sonic environments have serious, long-term impacts on our mental and physical health. This is part one in a two-part series supported by the Robert Wood Johnson Foundation about how sound can be designed to reduce harm and even improve wellbeing.Sound and Health: CitiesLearn more about Sonic Humanism
Libraries get rid of books all the time. There are so many new books coming in every day and only a finite amount of library space. The practice of freeing up library space is called weeding. When the main branch of the San Francisco Public Library was damaged by an earthquake 1989, the argument over which books need to be weeded, and how they were chosen for removal, reached fever pitch.Weeding is FundamentalThis episode also features "The Pack Horse Librarians Of Eastern Kentucky" produced by the Kitchen Sisters and mixed by Jim McKee. Subscribe the The Kitchen Sisters Present on Apple Podcasts and RadioPublic
From the 1950s right up to its collapse, people in the Soviet Union were completely infatuated with Indian cinema. India and The Soviet Union had completely different politics, languages, and cultures. But for a brief time, these two nations found they had much more in common than expected, and realized this through a love of movies.From Bombay with Love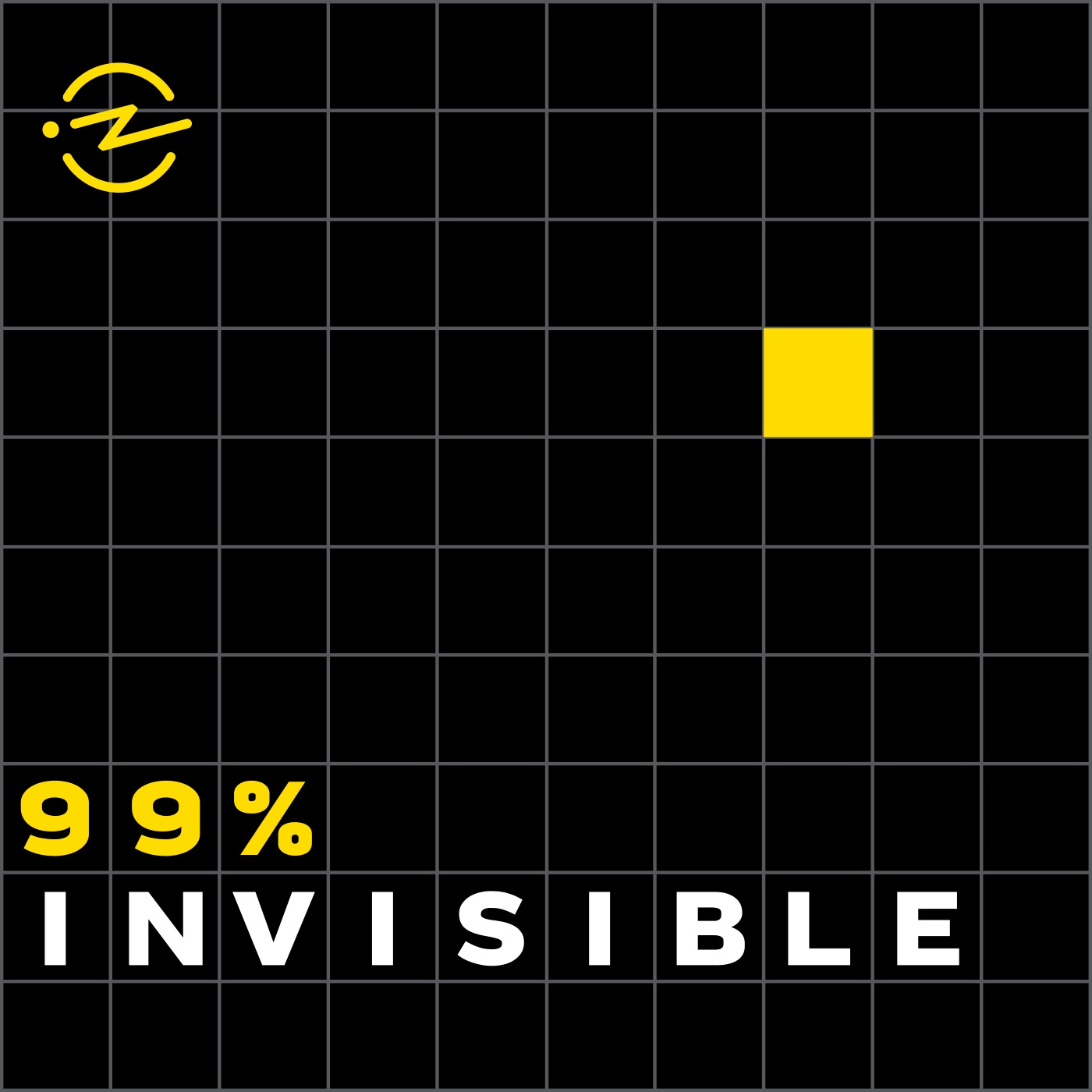 352- Uptown Squirrel
2019-05-0100:31:09
7
This past fall, two hundred people gathered at The Explorer's Club in New York City. The building was once a clubhouse for famed naturalists and explorers. Now it's an archive of ephemera and rarities from pioneering expeditions around the globe. But this latest gathering was held to celebrate the first biological census of its kind –an effort to count all of the squirrels in New York City's Central Park. Squirrels were purposefully introduced into our cities in the 1800s, and when their population exploded, we lost track of how many there are.Uptown Squirrel
United States