Discover
Good One: A Podcast About Jokes
Claim Ownership
Good One: A Podcast About Jokes
Author: HeadGum / Vulture
Subscribed: 4,175
Played: 30,295
© HeadGum / Vulture
Description
Good One: A Podcast About Jokes is a podcast about - well - jokes, and the people who tell them. Each week, a comedian will play one of their jokes and then break it down with Vulture.com Senior Editor Jesse David Fox.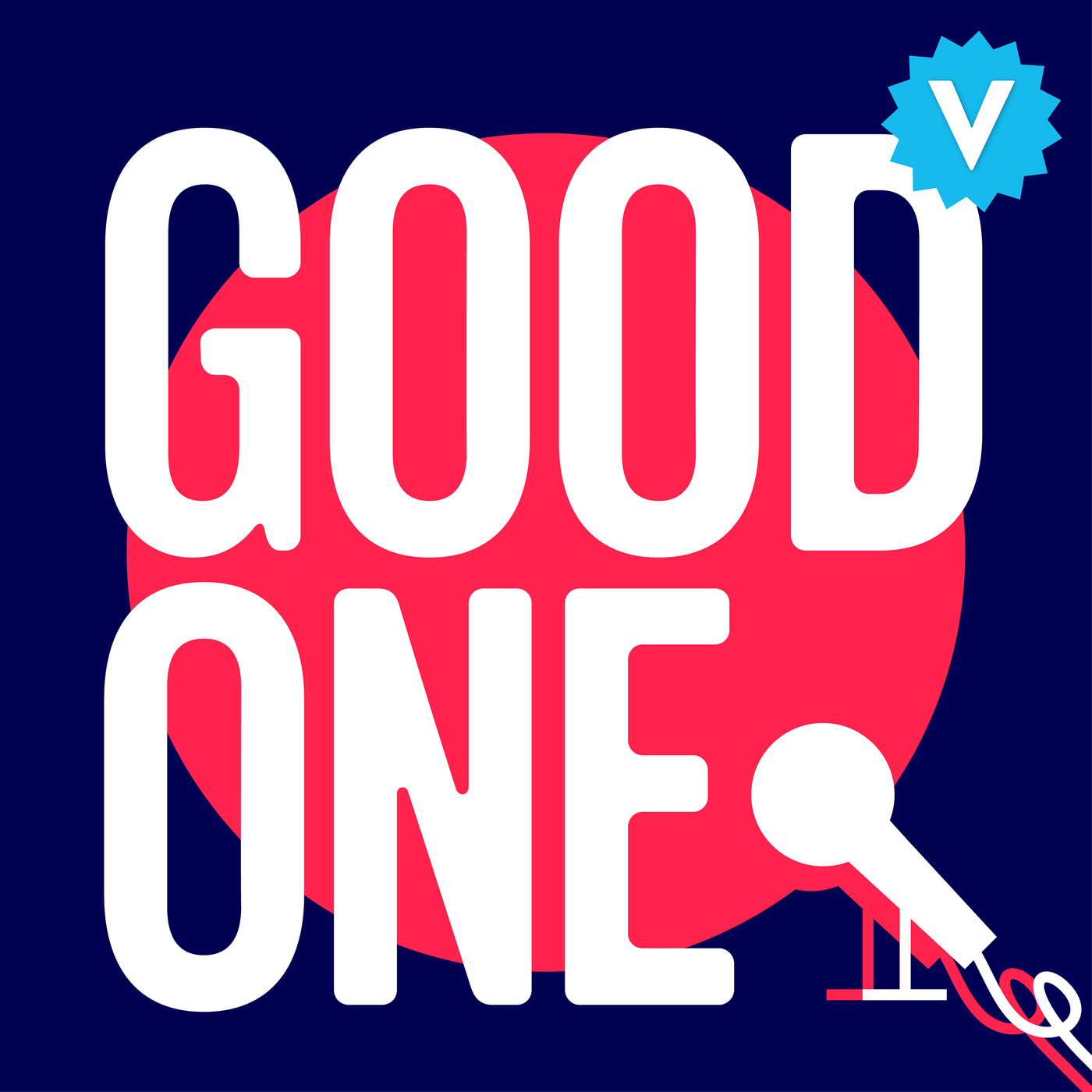 What miracle is this? Audio once forgotten and buried within the darkest recesses of Vulture's dungeons has found its way back to the light.Jesse hosts a live panel with the stars and creators of the cult-classic TV show Happy Endings.Recorded live at the 2016 Brooklyn Vulturefest, this panel features creator David Caspe and showrunner Jonathan Groff, along with the cast members:Eliza Coupe (Jane)Elisha Cuthbert (Alex)Zachary Knighton (Dave)Adam Pally (Max)Damon Wayans Jr. (Brad)Casey Wilson (Penny)The panel guests go through their favorite episodes, the show's beginnings, and what went into making the most memorable scenes of the series.Also included: hypothetical storylines for a Happy Endings revival.Stream Happy Endings on Hulu or wherever else you get TV.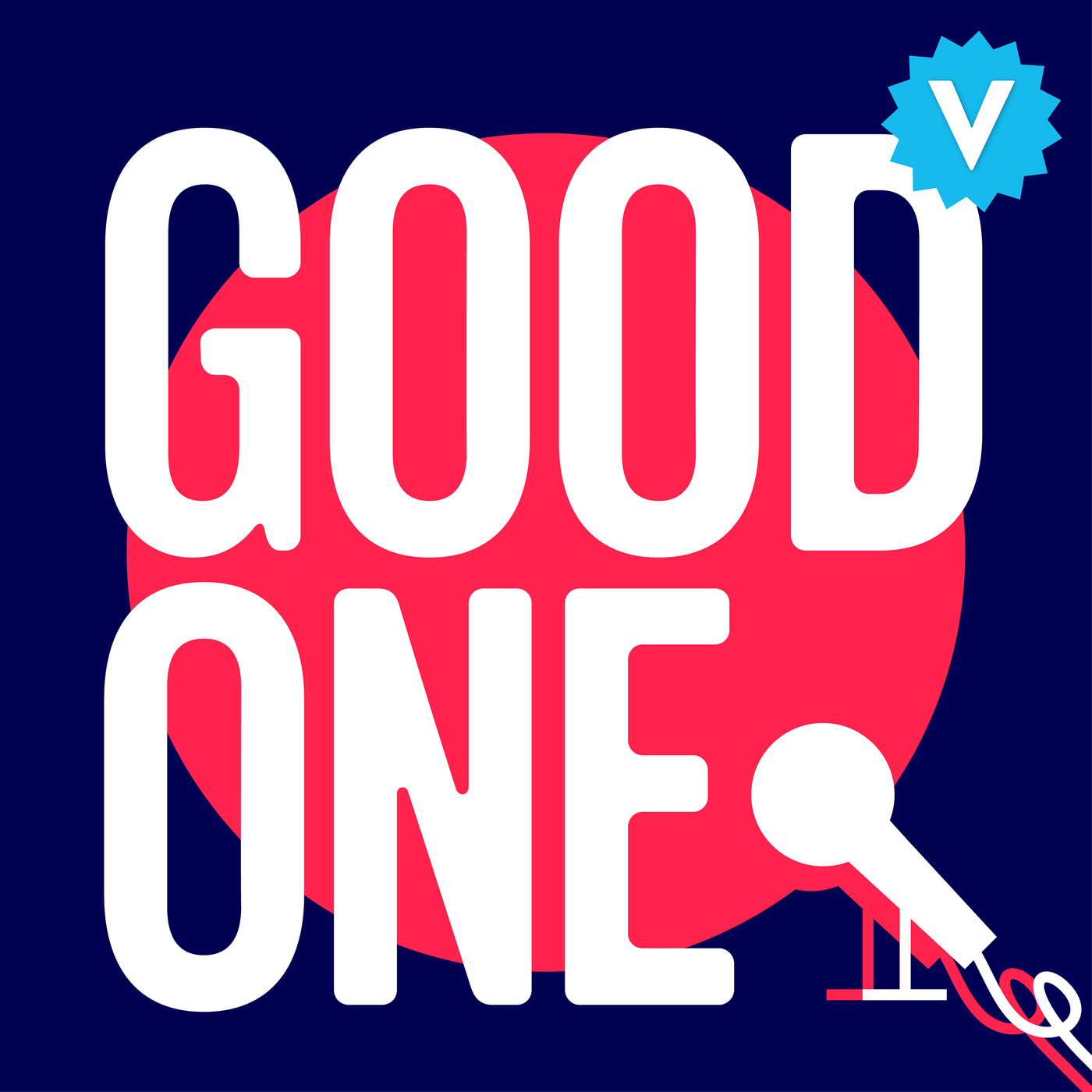 Jesse leads a live panel discussion with the cast and creators of the cult-classic MTV animated series Clone High.The show itself, co-created by Phil Lord, Chris Miller, and Bill Lawrence, was about a high school filled with clones of famous historical figures. Despite its cancelation after only one season, the show had a cast list full of up-and-comers and established stars of its time, including Will Forte, Phil Lord, Chris Miller, Michael MacDonald, Christa Miller, Nicole Sullivan, Donald Faison, Neil Flynn, Andy Dick, Zach Braff, Sarah Chalke, Jack Black, Tom Green, Michael J. Fox, Mandy Moore, Marilyn Manson...the list will go on forever if I keep typing.Recorded live at Vulturefest in 2017, the live panel included:Chris Miller (JFK, Vice Principal Mr. Butlertron)Phil Lord (Principal Scudworth, Genghis Khan,Bill Lawrence (Co-Creator)Nicole Sullivan (Joan of Arc)Christa Miller (Cleopatra)Will Forte (Abe Lincoln)Michael McDonald (Gandhi)Watch Clone High wherever you can legally download TV shows. There are a lot of great clips on YouTube, too.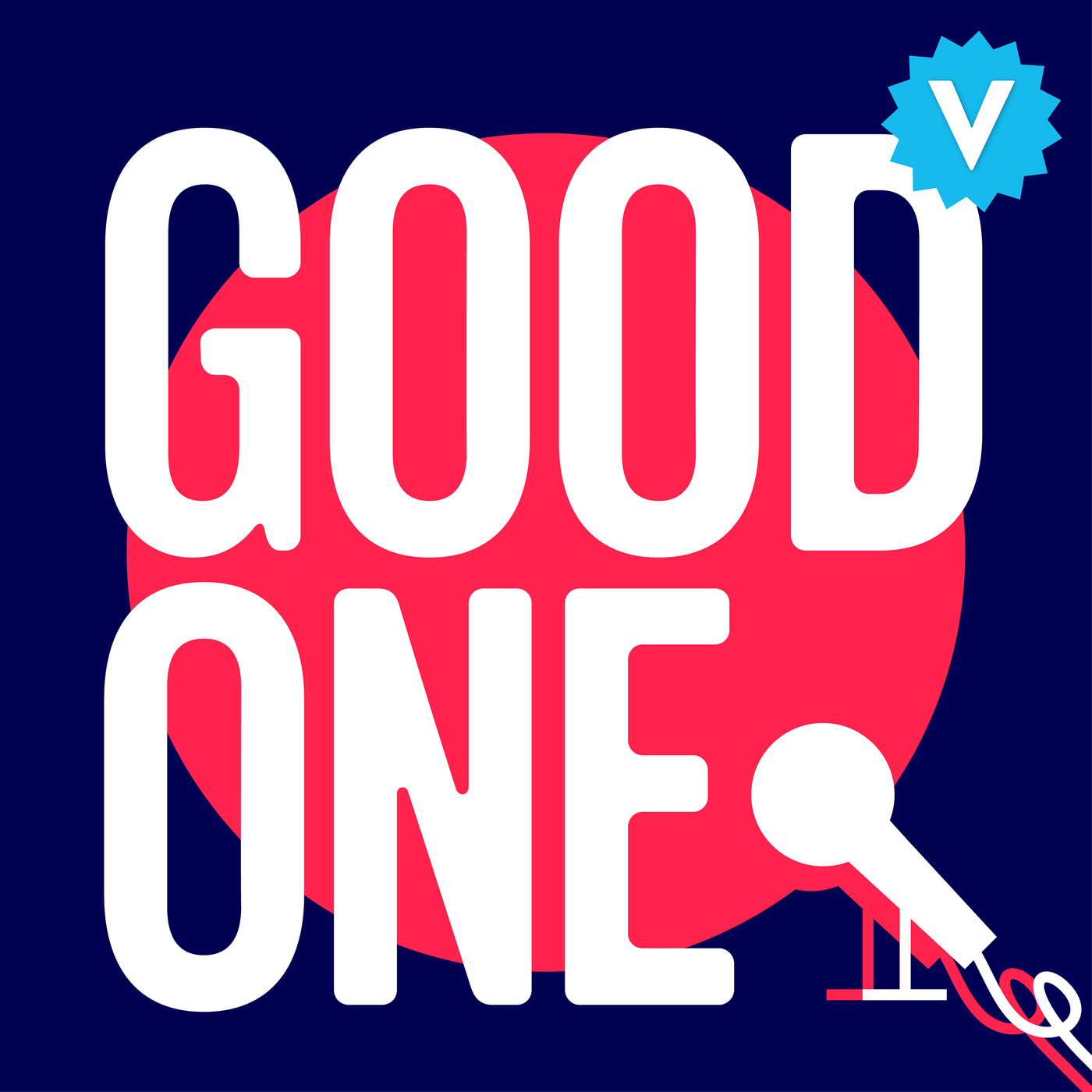 Here's another bonus episode as we lead up to our Season 6 premiere!Jesse interviews comedian Catherine Cohen live at Union Hall in Brooklyn, following a musical tribute to her totally normal and not-at-all-bizarre dreams.Follow Catherine on Twitter.Listen to Catherine on the Seek Treatment podcast, and catch her solo show at Joe's Pub in NYC on May 15th, June 17th and July 11th.
This week we're going back to the 2018 Brooklyn Podcast Festival for a short interview Jesse did with Matt Rogers and Bowen Yang, AKA Las Culturistas. Matt and Bowen each demonstrate an "I Don't Think So, Honey!" or their cathartic, one-minute cultural rant turned art form.Listen to Las Culturistas wherever you get podcasts.
Kevin Hart's IrresponsibleGood One Season 5 comes to a close with another superstar comedian, Kevin Hart.Jesse takes a trip to Atlanta to speak with Kevin just before the release of his newest stand-up special Irresponsible. They discuss the opener from the new special, a story about when Kevin's kids caught him having sex. Kevin explains how his jokes go from from small clubs to arenas, and shares how he manages to captivate thousands at once.The conversation also touches on some of the controversy surrounding his comedy, as well as the high expectations he's striving to execute at his level of fame.Also included: potpourri.Watch "Irresponsible" on Netflix on April 2nd, along with all of Kevin's other specials.Follow Kevin on Twitter.Special thanks to DonTaé Hodge for engineering this episode.
Jesse finally sits down with Gary Gulman to talk about a joke from his 2016 special It's About Time.The joke is about an experience Gary had at Trader Joe's, but it's way, waaaaaaaay bigger than that. Gary takes his audience through TJ's snack selection and into Narnia, making companions of old women on the Upper West Side, finally culminating in a rumination on the nature of New Yorkers and taking a stand when injustice rears its ugly head.Jesse and Gary dissect this joke from start to finish, picking apart word choice down to the syllable. Gary reflects on the inciting incident, as well as how his mental illness plays a part in the whole thing.Also included: someone finally tells Jesse how his tweets could be better. For all of Gary's tips, follow Gary on Twitter, and catch him live on the The Depresh Tour when he's in your city.
In Fall 2018, we recorded a live panel discussion with the writers of The Good Place at Vulturefest LA. Moderated by Marc Evan Jackson, the panel guests reveal what comedy inspired them, how their writers room was formed, and offer advice to aspiring writers.Watch The Good Place on NBC, Hulu, Netflix, or a bunch of other places on the internet.Listen to The Good Place: The Podcast wherever you listen to podcasts.Follow [most of] the panel on Twitter:Marc Evan JacksonMike SchurMegan AmramJen StatskyJosh SiegalDylan MorganMatt Murray Cord JeffersonKassia MillerDan SchofieldAndrew LawChristopher EncellRae Sanni
Jesse speaks to standup comic, actor, and writer Rhea Butcher about two versions of their joke about being misgendered.The first iteration comes from Rhea's album Butcher, and the second was performed on one of Jessica Williams and Phoebe Robinson's 2 Dope Queens HBO specials.Rhea goes over the similarities and differences between each telling, along with how their identity and experiences shaped the joke's evolution.Follow Rhea on TwitterListen to Rhea's podcasts Three Swings and Put Your Hands TogetherListen to Rhea's special Butcher wherever you listen to things.
Jesse speaks with actor, comedian, writer and producer Lil Rel Howery live at Vulturefest in October 2018.The conversation centers around a joke Rel told on Martin Lawrence's 1st Amendment Stand Up in 2010, and ties into material from his 2015 stand-up special RELevent. Rel discusses family, his hometown Chicago, and the comedians that shaped him, like Bernie Mac and Robin Harris.Watch Rel in Rel on FOX.Follow Rel on Twitter.
Kenny and Keith Lucas, aka comedy duo The Lucas Brothers, sit down with Jesse to discuss a joke-in-progress about Bertrand Russell's A History of Western Philosophy.The two reflect on their relationship as brothers, identical twins, writing partners, travel companions, and performers while musing on the intersection of comedy and philosophy.Watch the Lucas Brothers' special on Netflix.
United States