Discover
The Generation Why Podcast
Claim Ownership
The Generation Why Podcast
Author: The Generation Why Podcast | Wondery
Subscribed: 148,456
Played: 1,184,256
© Copyright 2018 The Generation Why Podcast LLC
Description
The Generation Why Podcast released its first episode in 2012 and pioneered the true crime genre in the podcasting world. Two friends, Aaron & Justin, break down theories and give their opinions on unsolved murders, controversies, mysteries and conspiracies.
Psychiatrists see us in our most vulnerable moments. All of our problems and dysfunctions laid bare to a stranger. We hope that they keep our secrets and help us solve our problems. We place our inherent trust in them… but what if they used that knowledge against us for their own benefit? You're about to hear a preview of The Shrink Next Door, in which you'll meet host Joe Nocera and hear about a relationship that would go on to affect two people's lives for TWENTY-NINE years.While you're listening, go subscribe to The Shrink Next Door on Apple Podcasts or wherever you're listening now, there's also a link in the episode notes that will take you there. https://wondery.com/shows/shrink-next-door/
August 18, 2010. Vortex Spring, Florida. Thirty year old Ben McDaniel went scuba diving at Vortex Spring. The spring features a cave that has been mapped to a length of over 1600 feet but is said to be longer than that. Ben should not have been in the cave as only divers with the necessary certification can acquire a key to get past the gate, but after he was discovered to be missing an employee admitted to letting him in. Ben did dive in with his equipment but never came out. At least, no one witnessed him leaving. His truck and some of his possessions remained in his truck that was parked in the lot nearby. Rescue attempts were made but as time went on, some began to doubt that Ben was in the cave. Did Ben fool everyone to start over somewhere else? In the two years prior, he had several substantial setbacks. Could he have taken his own life? Could there have been foul play? A real life mystery, Ben McDaniel's disappearance has everyone wondering, where did he really go?Sponsor:FabFitFun.com and use code WHY for $10 off your first seasonal box.
July 6, 2012. Star City, West Virginia. Two BFFs became three when Shelia Eddy and Skylar Neese got to know Rachel Shoaf at University High School. Skylar was always known for being responsible and taking care of her responsibilities. When she disappeared from her home and didn't show up for work, her father knew something was wrong. Once an investigation got underway, Skylar's parents were upset with where it seemed to be headed, but detectives were focused on the missing girl's best friends. As clues were found and a secret was leaked, the truth of what happened to Skylar was both shocking and incomprehensible. What happened to Skylar Neese and why? Join us as we discuss a true crime case of betrayal and heartbreak.Sponsored by:Ziprecruiter, the smartest way to hire. Ziprecruiter.com/genwhySimpliSafe. Get a risk-free, 60-day trial with free shipping & free returns.Simplisafe.com/genwhy
September 24, 1988. Louisville, Kentucky. Brenda Sue Schaefer had not been lucky in love. When she was set up on a blind date with an older man named Mel Ignatow, she thought she had finally found the right guy. He was successful and gave Brenda a lot of attention. After a while, though, things began to sour and it was learned that Mel was very controlling and abusive. After Brenda broke things off with him, she went missing. Detectives got a lead when Mel Ignatow's ex-girlfriend, Mary Ann Shore was interviewed. But would this lead solve the case and bring a killer to justice? One thing is certain, once you have heard the details of this true crime case you will never forget it.
September 25, 1987. Elkland, Missouri. Early one morning, seven members of the Buckner and Schnick families were murdered. The only survivors were James Schnick and his two children. James said his nephew, 14 year old Kirk Buckner, shot him in his home and he was forced to kill him in self defense. It seemed as though Kirk had killed his family, Steve, Jan, Dennis, Tim, and Michael, and drove to his aunt and uncle's house and killed his aunt, Julie. However, as detectives looked over the evidence, they began to notice discrepancies. Would these lead them to a different theory of what happened?Sponsored by:Robinhood is giving listeners of Generation Why a free stock like Apple, Ford or Sprint to help you build your portfolio. Sign up at: genwhy.robinhood.com
March 16, 2009. Hood River County, Oregon. A man called 911 to report that his girlfriend, Rhonda Casto, had fallen from a trail on a cliff at Eagle's Creek. He said that when he got down to where she had fallen to that she was already dead. The sheriff was suspicious of the man, Stephen Nichols, almost immediately due to his calm demeanor and how he seemed to talk mostly about his own discomfort. By the very next day the sheriff decided that this was a homicide investigation and the focus was on Nichols. What reason would Nichols have had to murder Rhonda? The theories, the evidence and the path of the case against Stephen Nichols wasn't as clear cut as prosecutors and Rhonda's family had hoped. Would they have enough to prove their case?
September 17, 2009. Malibu California. 24 year-old Mitrice Richardson was arrested by Los Angeles deputy sheriffs in Malibu, California, on charges of "defrauding an innkeeper" and "possession of (less than an ounce) of marijuana." She had been acting strangely at a restaurant that evening and the manager and waitstaff were concerned for her. Richardson was brought to the remote Lost Hills sheriff's station where she was held until shortly after midnight, and then released into a dark deserted nowhere. She had no ATM card, no purse, and no phone as it was all in her car that had been impounded. She would disappear until nearly one year later, when her body was found in an inaccessible wilderness area called Dark Canyon, in the Santa Monica Mountains. From the time that she was arrested to the time that her body was discovered, the LA Sheriffs Department was uncooperative. Join us as we discuss a tragic case involving a woman who didn't have to die.
November 27, 2005. New York City, New York. Catherine Woods was a 21 year old dancer from Ohio who had moved to New York several years before to pursue a career in theater. Joining her in New York was an on again off again boyfriend, David Haughn, who lived with her in a second floor apartment in Manhattan. Catherine had also dated a man there by the name of Paul Cortez who was active in theater, music, and was a yoga instructor. After the young dancer was found murdered in her apartment one November evening, these two former love interests of Ms. Woods would both be considered suspects. Both seemed to have motives and both were confirmed to be in the area around the time of the murder. A bloody fingerprint and disturbing journal entries from one of these men shifted the focus of the investigation. But did detectives ignore crucial evidence in their quest to find the killer?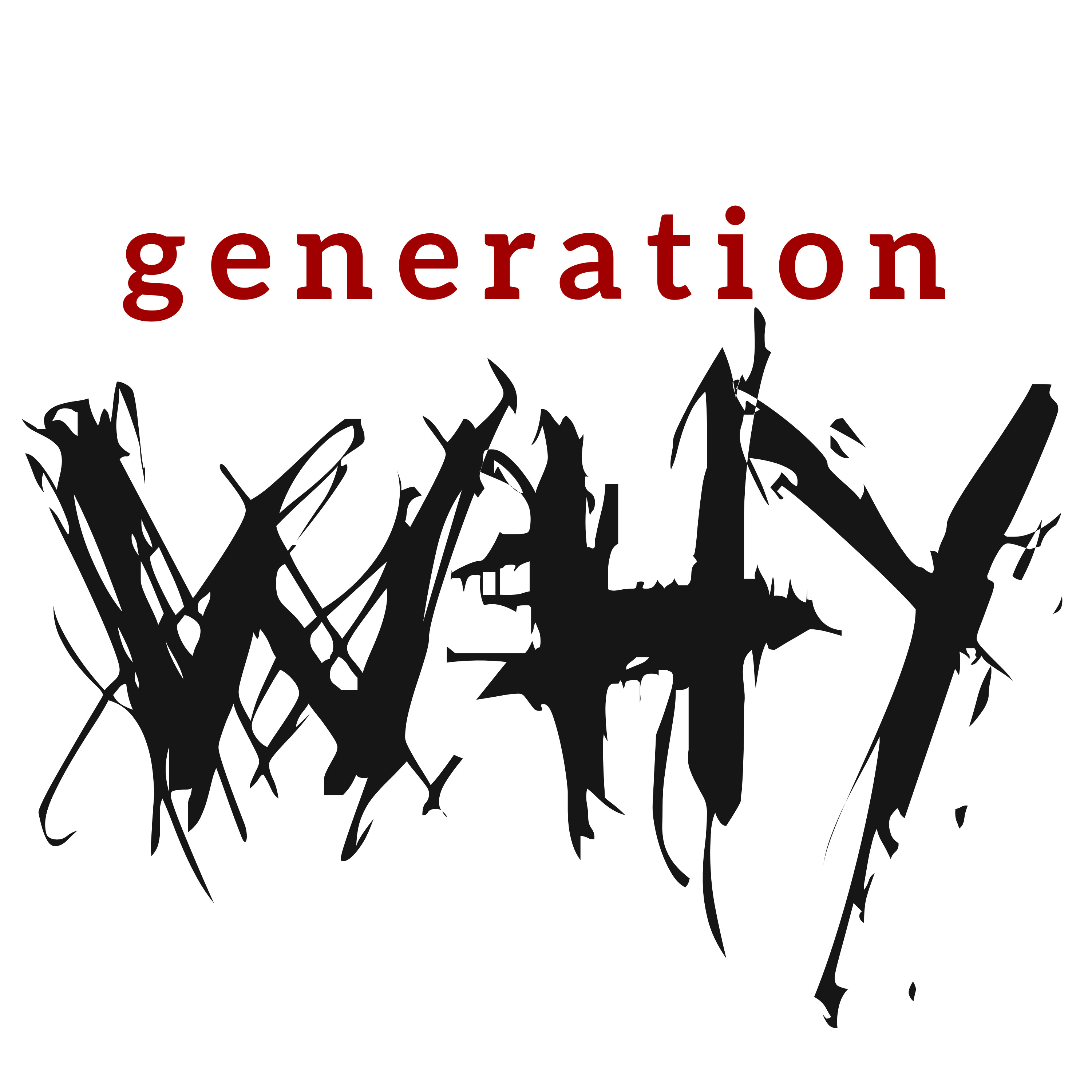 Pizzagate - 321
2019-03-1701:00:47
29
October 30, 2016. Washington, D.C. During the 2016 Presidential election campaign in the USA, a conspiracy began to be posted about on message boards, facebook, and twitter. It apparently began after WikiLeaks made John Podesta's personal emails public. Hillary Clinton's campaign manager didn't have anything obvious in those emails that spelled out a conspiracy in government involving a "child sex ring" but believers in the conspiracy pointed to what they say were coded messages. At the center of this was a Washington D.C. restaurant named Comet Ping Pong. It was rumored that children were being held there. The pizza place's social media accounts were scoured and more 'evidence' of secret activities were unearthed. One man, a father of two, decided to take matters into his own hands and drove to the restaurant armed with various weapons, including an AR-15 rifle. So, was there a conspiracy involving pedophiles in government? Or was there something else at work behind the conspiracy known as Pizzagate?Sponsors on this episode:ThirdLove: thirdlove.com/genwhy for 15% off your first purchase. _Joybird: joybird.com/genwhy and use code GENWHY for 25% off your first order.
October 6, 1998. Laramie, Wyoming. University of Wyoming student, Matthew Shepard, was lured out of a bar in Laramie by two men. He was then beaten, robbed, and left to die while tied to a rural fence. He died just days later in a Fort Collins, Colorado hospital. His murder started a national discussion on LGBT equality and crimes against people based upon their sexuality, race and religion. A federal hate crimes law was eventually passed in 2009 named the Matthew Shepard and James Byrd Jr. Hate Crimes Prevention Act. We discuss who Matthew Shepard was, what happened to him, and about the trial that decided the fates of his two attackers.
United States