Discover
Dr. Death
Claim Ownership
Dr. Death
Author: Wondery
Subscribed: 387,477
Played: 2,421,513
© 2018 Wondery, Inc.
Description
We're at our most vulnerable when we go to our doctors. We trust the person at the other end of that scalpel. We trust the hospital. We trust the system.
Christopher Duntsch was a neurosurgeon who radiated confidence. He claimed he was the best in Dallas. If you had back pain, and had tried everything else, Dr. Duntsch could give you the spine surgery that would take your pain away.
But soon his patients started to experience complications, and the system failed to protect them. Which begs the question: who - or what - is that system meant to protect?
From Wondery, the network behind the hit podcast Dirty John, DR. DEATH is a story about a charming surgeon, 33 patients and a spineless system. Reported and hosted by Laura Beil.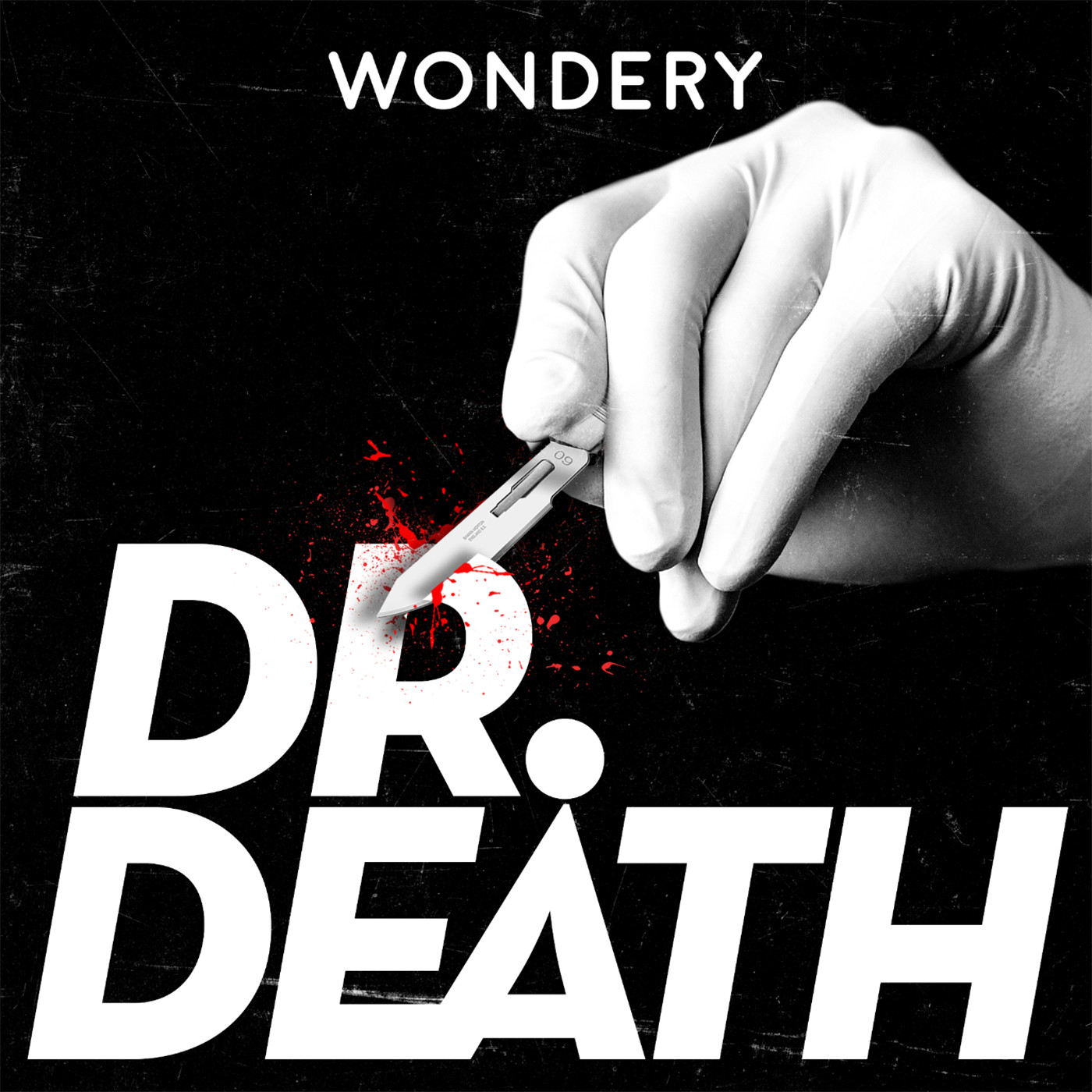 Introducing Culpable
2019-06-2500:06:51
1
The producers that brought you "To Live and Die in LA" and "Up and Vanished,"introduce a new an investigative true crime story. In 2014, the Andreacchio family suffered a tragic loss, the mysterious death of 21-year-old Christian Andreacchio. A 45 minute investigation ruled his death a suicide, but overwhelming evidence points to murder.From Tenderfoot TV, Black Mountain Media, and Cadence 13, this is Culpable.Visit www.culpablepodcast.com for more information.
From the partnership that brought you Dirty John, comes Man in the Window. Pulitzer prize winning reporter Paige St. John investigates The Golden State Killer, and traces his path of devastation through the eyes of his victims. Listen now at wondery.fm/MITW
Marty Markowitz had his share of problems. His parents had recently died. He had troubles at work. A failing relationship. He needed someone to help him through this rough patch in his life. So he decided to get some professional help from a psychiatrist. What he did not count on, was what happened in his life over the next twenty-nine years.This is a story about power, control, and turning to the wrong person for help. Listen now at wondery.fm/TSND
The judges reviewing Christopher Duntsch's appeal have reached a decision. On the day of the decision, Laura Beil goes to the Dallas District Attorney's office to speak with prosecutors Michelle Shugart and Jaclyn Lambert about the judges' decision.To read Laura Beil's article about the ruling, and a copy, go to Wondery.com/DrDeath.
You may remember the woman in the infomercial about Dr. Duntsch who admiringly calls him "one great man" and claims "he'll fix you." Laura Beil wasn't able to get in touch with her when she first reported the series. She guessed that the woman must have been a paid actress, or perhaps even the rare patient who had a good result with Dr. Duntsch. But then the woman in the video reached out after hearing her voice in "Dr. Death." And the real story turned out to be much stranger. In this special episode, we also hear from a juror who helped deliver the verdict in the trial of Christopher Duntsch. Looking for the best sheets, ever? Get $20 off AND free shipping on your order by going to brooklinen.com and entering promo code death at checkout. Or maybe you're looking for plush towels? A new throw blanket? Yeah, they have that too.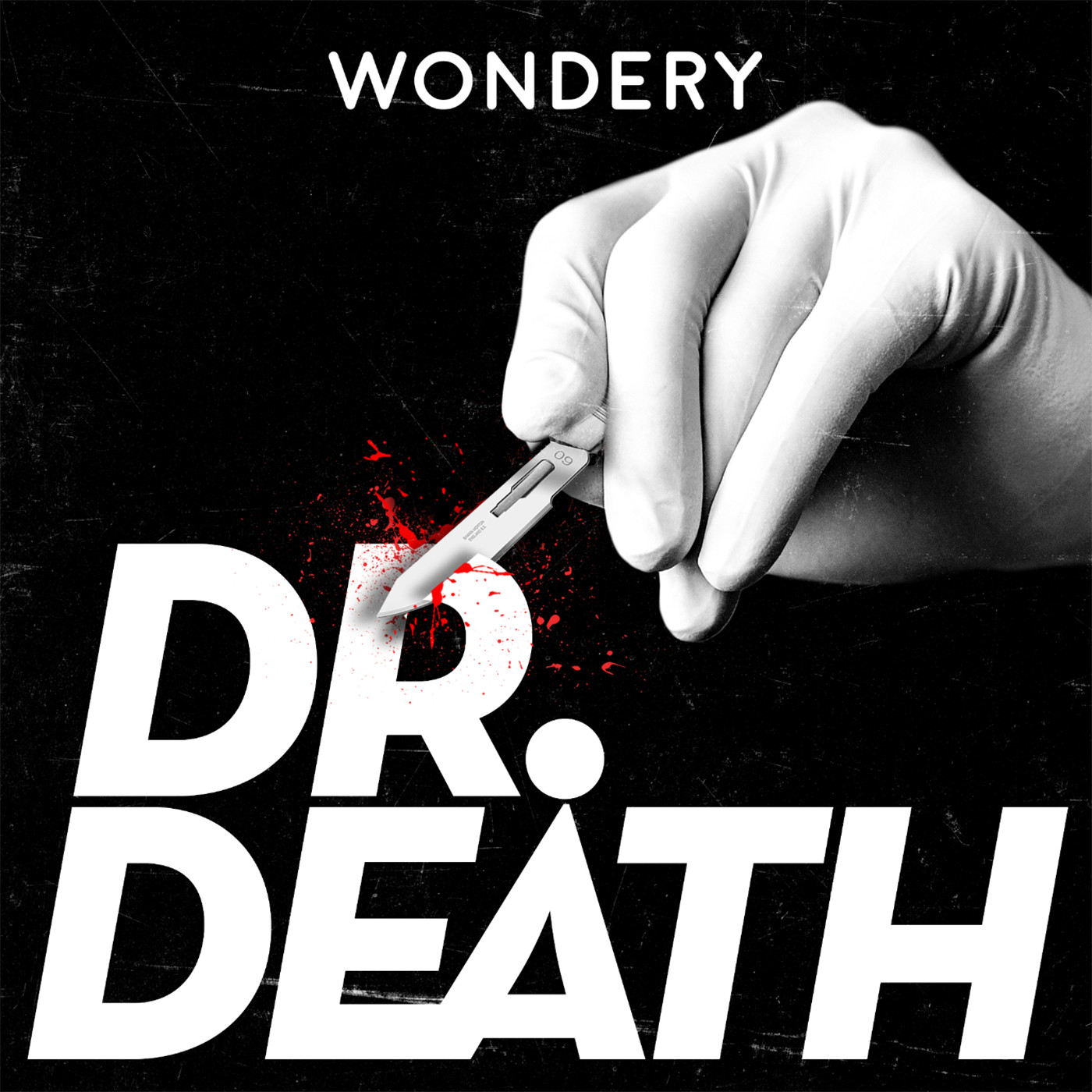 Introducing Imagined Life
2018-11-0500:04:35
16
Throughout my reporting- there was a question that kept coming up: if I'd been in the shoes of the people around Christopher Duntsch- friends, family, mentors- what would I have done. That's a question at the heart of a new series from Wondery, called Imagined Life. In each episode we'll put you into someone else's shoes. The people whose lives you'll hear are famous- artists, musicians, politicians and others. And we'll immerse you into their innermost thoughts as they experience adversity, hope, trial and error - but there's a twist: it's only in the last minute of the show you will find out who YOU are. Subscribe to Imagined Life today- www.wondery.fm/imaginedlife
On April 19th, 2017, news broke that football star turned accused murderer, Aaron Hernandez had killed himself in his jail cell. But what exactly had happened to Aaron Hernandez, to turn him into a killer? And did his football career play a part in it?From the Boston Globe's award winning investigative journalism unit known as the Spotlight and Wondery comes an in depth investigation of the life, legal troubles, and death of Aaron Hernandez. Subscribe to Gladiator: Aaron Hernandez & Football Inc. today.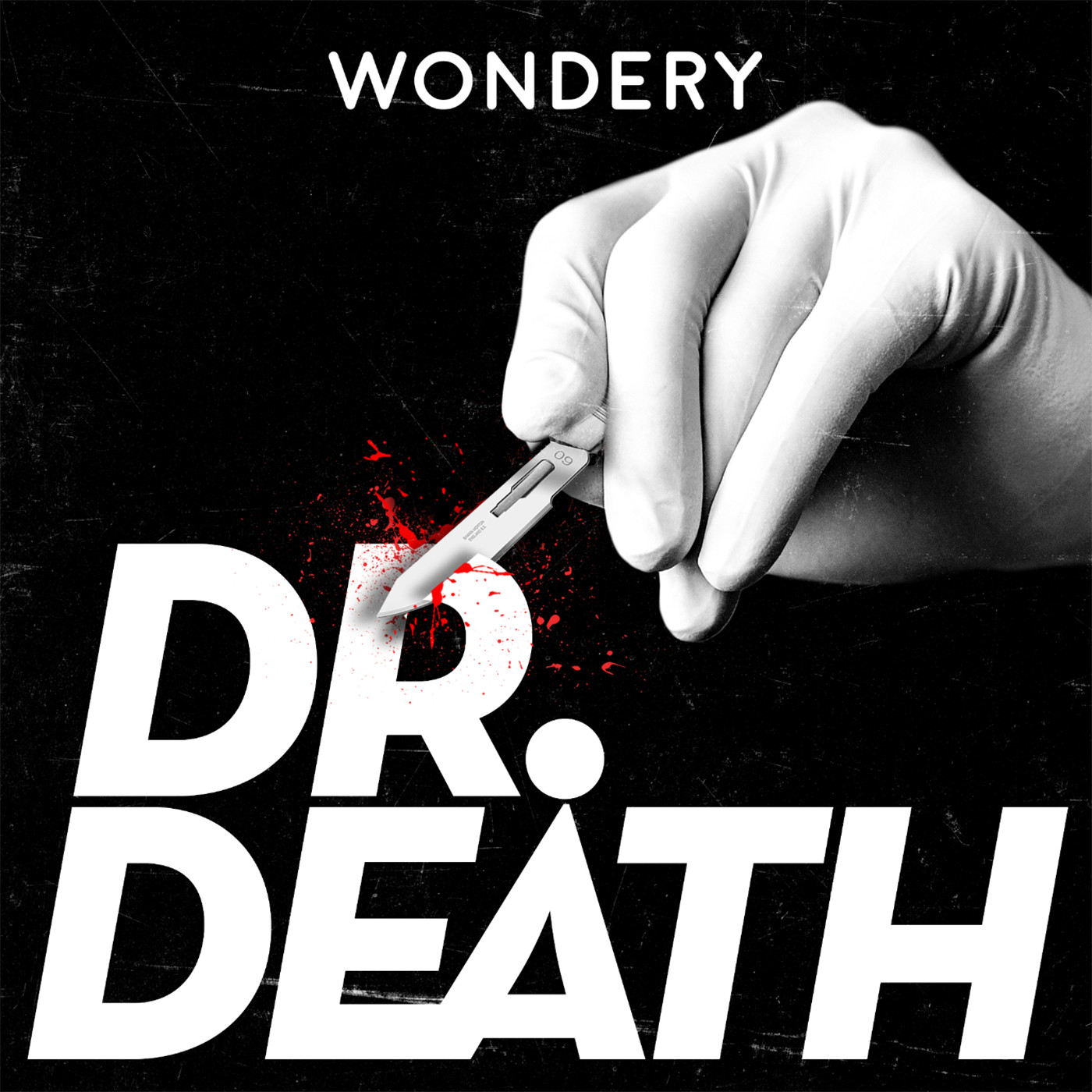 Interview | 8
2018-10-0900:27:55
105
This series has generated a lot of questions and comments from listeners for host and reporter Laura Beil. In this special interview episode, Laura talks with David Brown (from the podcast "Business Wars") about a number of topics that have intrigued listeners, like how Duntsch could have performed less than a hundred surgeries during his medical training. She addresses speculation that Duntsch may have suffered traumatic brain injury from playing football in high school. And she teases the real story behind the "patient" featured in that Best Docs infomercial.Dr. Death is presented by Bad Times at the El Royale, in theaters October 12.Check out the trailer at elroyalemovie.comOther sponsors include:Zip Recruiter - Try ZipRecruiter FOR FREE at ziprecruiter.com/death Bombas - Save 20% by visiting bombas.com/death and entering the offer death in the checkout code spaceHelix Sleep - Get up to $125 off your mattress at helixsleep.com/death. Audible - Start a 30-day trial and get your first audiobook free by going to audible.com/death or by texting DEATH to500-500Brooklinen - Get $20 off AND free shipping by going to brooklinen.com and entering promo code deathSimplisafe - Visit simplisafe.com/doctor and start protecting your home today the right way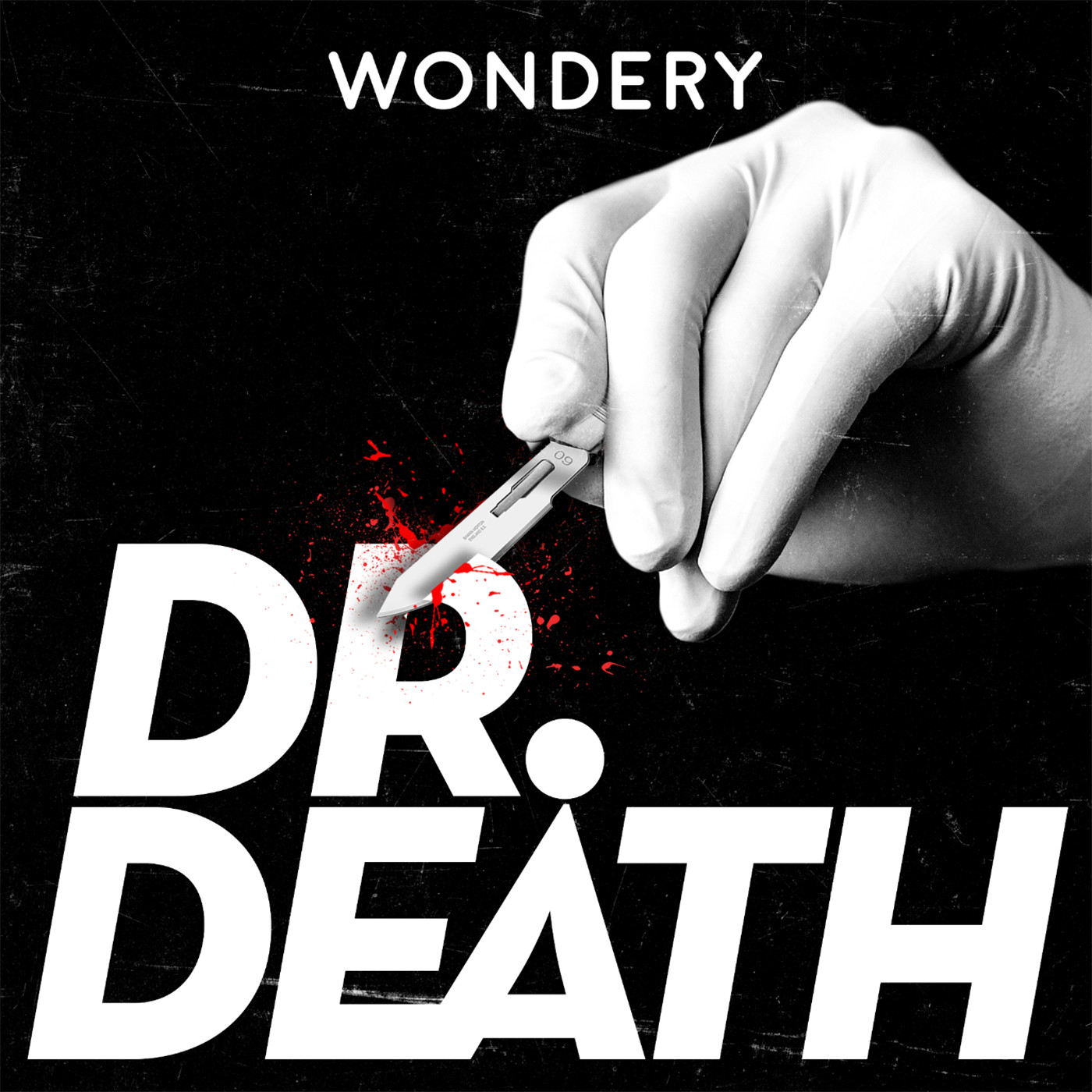 Update | 7
2018-10-0200:27:53
152
Reporter Laura Beil has a few updates on the story of Christopher Duntsch since the series was first released. She attends an appeals hearing for Duntsch's case, discusses Baylor-Plano Hospital's response -- and the mysterious case of the disappearing billboard.Subscribe to Business Wars hereDr. Death merchandise is now available! 15% of proceeds from each sale will go to the nonprofit newsroom ProPublica and their effort to spotlight wrongdoings in the healthcare industry. Shop tees, hoodies, & mugs at wondery.com/store.Support us by supporting our sponsors!Simplisafe - Visit simplisafe.com/doctor and start protecting your home today the right wayZip Recruiter - Try ZipRecruiter FOR FREE at ziprecruiter.com/death Bombas - Save 20% by visiting bombas.com/death and entering the offer death in the checkout code spaceHelix Sleep - Get up to $125 off your mattress at helixsleep.com/death. Audible - Start a 30-day trial and get your first audiobook free by going to audible.com/death or by texting DEATH to500-500Brooklinen - Get $20 off AND free shipping by going to brooklinen.com and entering promo code death
United States